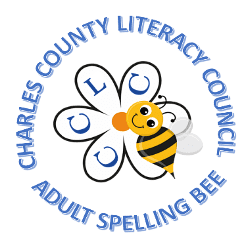 On January 21, 2020 CCLC held its 2nd Annual Adult Team Spelling Bee.
Lots of fun was had by all.  Along with great food, wine, beer, and lively music from the Country Cruizers, the evening saw the fun and competitive spirit of 14 teams.  With the "Pronouncer" giving the word and its definition, the competing teams had 30 seconds to spell the word on a white board.  After rounds of team eliminations, we had our 2020 Spelling Bee champions — Team Rotary Club of La Plata.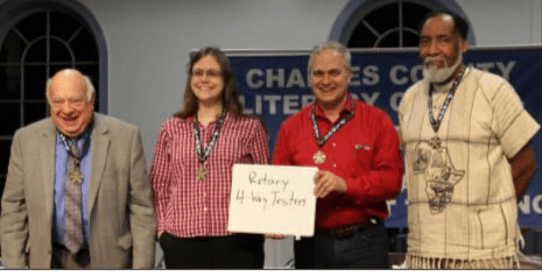 A huge thank you to St. Mary's Bryantown for the generous use of their hall, and a very special thanks to all the contributors for their support and donations to the Bee:
AMC
BAM
Bozick Distributors
Colonial Liquors
COSTCO
Famous Dave's
Hancock Family Farms
La Tolteca, La Plata
Pizza Hotline
Port Tobacco Players
Texas Roadhouse
Wawa
To the volunteer Judges and Pronouncer of the Charles County Public Library and all our amazing volunteers, we thank you!
AND a very special thanks to all our sponsors who contributed to the success of the event!